10 Must-Know SEO Tactics to Boost Your Traffic
When it comes to increasing your traffic, search rankings and brand awareness – you need to have a few SEO tactics that you can pull from to hit your goals.
In this guide, we've listed 10 Must-Have SEO Tactics to help boost your website traffic, search engine rankings and more!
3 Reasons Why Keywords are Important in SEO?
Keywords are words or text phrases that help search engines determine the topics covered in your content. The algorithms have sophisticated systems for analyzing the keywords that users use in search queries, in addition to the terms used in specific content.
This helps them relate the user to the content that best meets their needs.
As a company, it is important because you want to appear in search engines when people search for keywords or phrases related to your products or services.
BEFORE YOU CONTINUE: Do you know the difference between SEO and SEM?
Why Are Keywords Necessary?
Search engine tracking software will crawl the pages of your website to find information that matches a user's query with the words on the page. With certain keywords, you can make your pages appear for specific queries that a buyer can use. So if you sell custom car stickers, you will want to appear in search results when someone searches for "custom car stickers".
Keywords can help match your website to customers by letting them know that you offer exactly what they are looking for.
Leveraging keywords is essential to most (if not all) great SEO tactics.
Why is keyword search important?
Before semantic searches, keywords were the primary way to contact search engines with the topics they were covering. In general, the more frequently you use the keyword, the more its content will appear.
Unfortunately, this led to practices, such as keyword stuffing that was designed to mislead the search engine and ended up hurting the user experience. Google has made several updates in recent years designed to better understand the concepts within the query and the website.
This has led to a change in the importance of keyword use.
This does not mean that the keywords are out of date. It is still used by search engines to distinguish the topics it covers, but it is seen as part of a larger image. Instead of extracting keywords, search engines look at how different topics relate to a better understanding of your article content and how they relate to different queries.
Therefore, they can show more relevant and applicable search results for users, which improves the user experience.
How should I do keyword research?
Since you know that Google isn't looking to match a data string in a search query to a data string in a particular article, you don't need to make sure to include certain keywords the minimum number of times in your article while generating the Scheduler of keywords.
Instead, you should use the keyword search tool to find out which topics seem to be most important to your target audience.
Once you select topics, you can make improvements to your content to show relevance to the search engine and the user scanning the results in the SERPs.
You should use your keyword in the title, H2 headings, meta description, and sometimes all content as long as they are normal in all these cases. You should also consider including equally meaningful keywords. Examples of keywords of similar use in the terms "laptop repair" and "broken laptop repair".
This will help Google's new algorithm see your content as more relevant to the topic at hand.
A powerful keyword research report makes for better search engine optimization campaigns. It's important to understand the importance of keyword research and how it relates to your search engine optimization tactics.
Related: Beginner's Guide to SEO: Discover how to leverage the power of keywords to improve your search engine rankings
How to Find Great Keywords
Keyword search is the process of searching and analyzing the actual search terms that people enter into search engines.
The information that you can access in these actual search terms can enrich your content strategy as well as a broader marketing strategy.
Make a list of important related topics
To begin this process, think about the topics you want to classify in terms of general groups. You'll get around 5-10 topic groups that you consider important to your business, and then you'll use these topic groups to help you reach some specific keywords later in the process.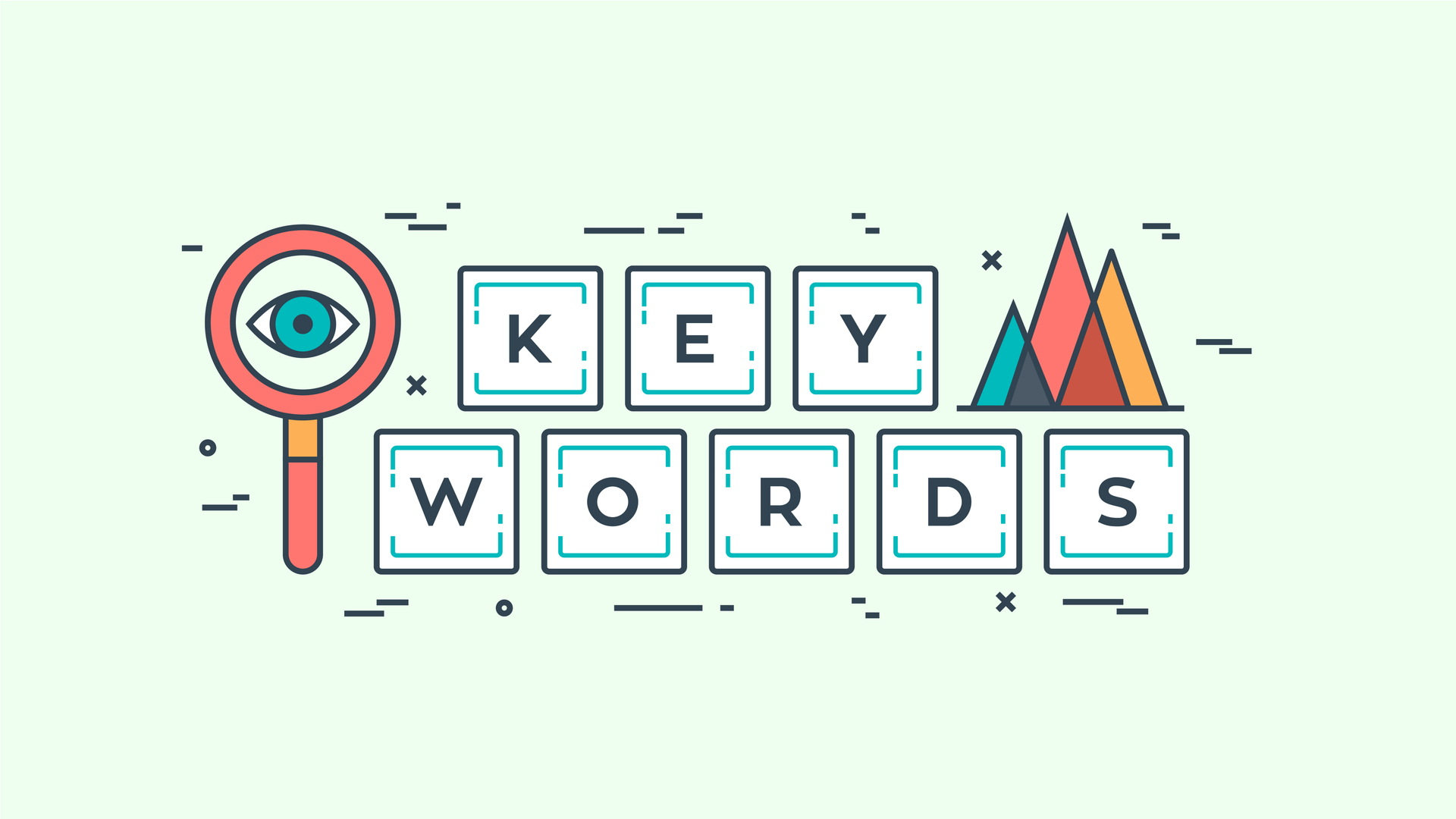 If you're a regular blogger, these are the topics you post about the most.
Or perhaps it is the most common topic in sales conversations. Put yourself in the place of Jupiter personalities: what kind of topics are your target audience looking for and what do you want your business to be for?
Do you see these numbers in parentheses to the right of each keyword? This is the monthly search volume. This data allows you to gauge how important these topics are to your audience and how many different subtopics you may need to create content to be successful with this keyword.
Research related search terms
This is a creative step you might have already thought about when researching keywords. If not, then this is a great way to complete these lists. If you're having trouble thinking of more keywords that people can search on a specific topic, go to Google.com and take a look at the relevant search terms that appear when submitting a keyword.
By typing your phrase and scrolling to the bottom of Google results, you'll notice some search suggestions related to your original entry. These keywords can generate ideas for other keywords that you may want to consider.

Check how competitors are ranking for these keywords.
Just because your competitor does something doesn't mean you need it. The same applies to keywords. Just because the keyword is important to your competition doesn't mean it is important to you.
However, understanding the keywords your competitors are trying to rank for is a great way to help you give your keyword list yet another evaluation. If your competitor also ranks some of the keywords on your list, then it definitely makes sense to improve your ranking of those words.
Additionally, don't ignore the ones that your competitors don't seem to care about. This could be a great opportunity to own a market share in important terms as well.
Understanding the balance of terms which can be a bit more difficult due to competition compared to those slightly more realistic terms will help you maintain a similar balance that is allowed by combining long and vertical terms.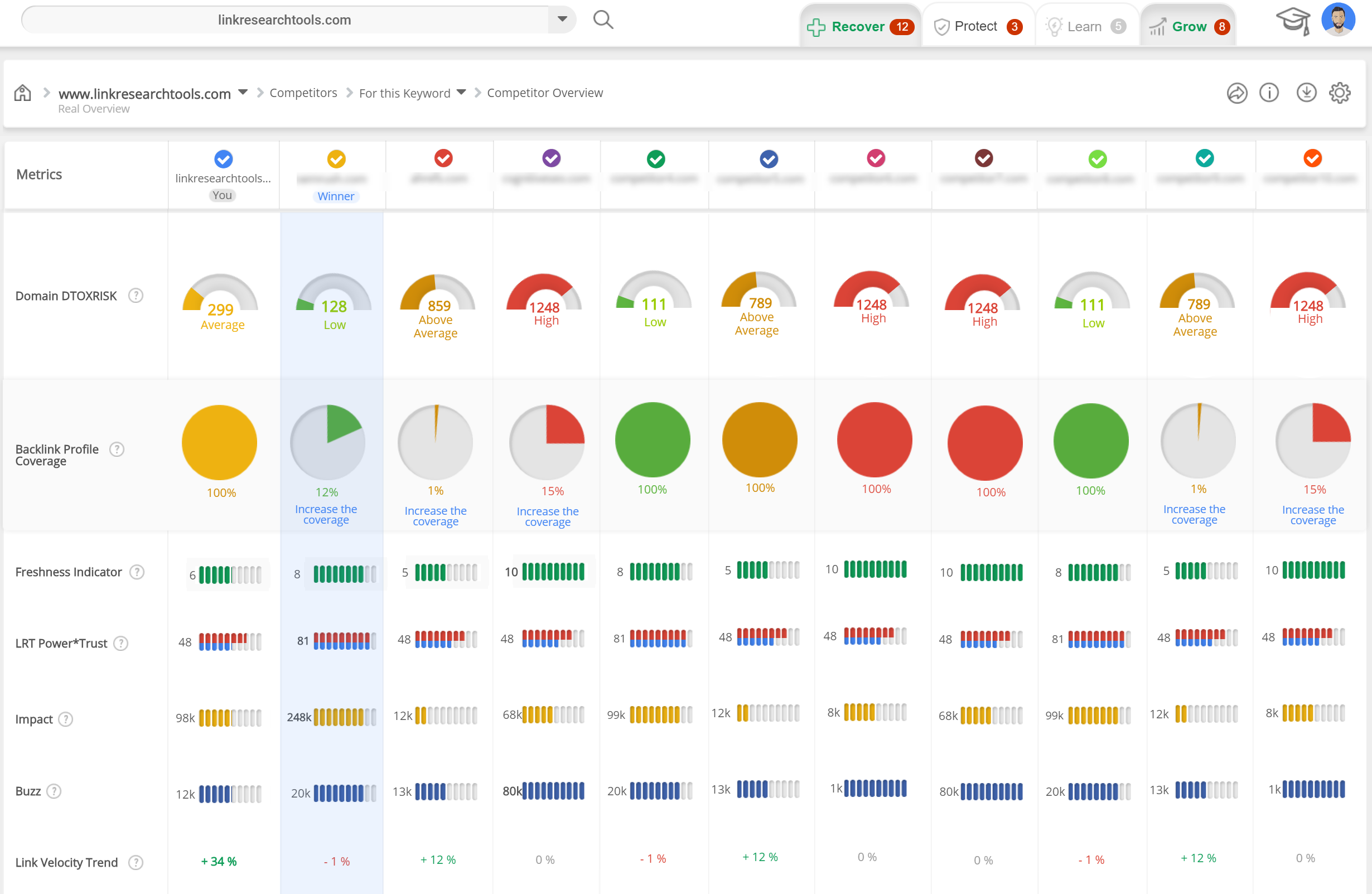 Remember, the goal is to have a list of keywords that provide some quick wins but also help you move towards bigger and more challenging SEO goals. How do you know which keywords your competitors rank? In addition to manually searching for keywords in the incognito browser and seeing the situations your competitors are in,
*Incognito mode is the untold secret weapon of any good SEO tactics.
SEMrush allows you to run a series of free reports that show you the best keywords for the domain you enter. This is a quick way to find out the types of terms that your competitors qualify for.
Moz has a great guide to identifying your competitor's keywords. It's incredibly helpful and will certainly lend a hand in this process.
Longtail Keywords vs Short tail keywords
In digital marketing, keywords are words that users enter into a search engine to search for something specific.
Often referred to as search terms, keywords are one of the most important factors in SEO and determine whether or not your SEO strategy will be successful.
There are many different types of unique keywords for specific platforms, however we will cover two global keywords used everywhere: short tail and long tail keywords. Before moving on to short-tail and long-tail keywords, let's understand the importance of these words.
As mentioned earlier, keywords are major factors in SEO on a page and determining whether or not SEO strategy will succeed. By searching for keywords, you will discover the most common terms that users search for regarding different search intentions.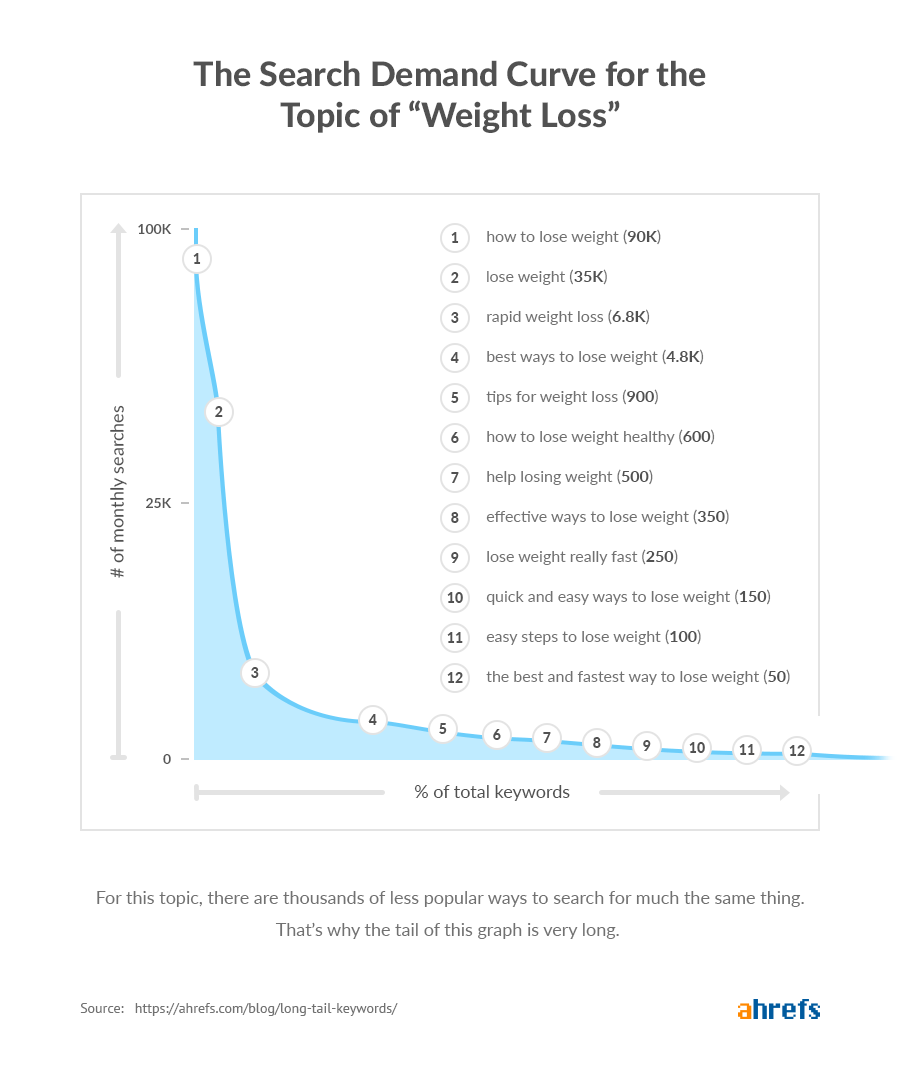 Depending on user search intentions and phrases, you can use your search to create content that search engines can recognize,
This will increase traffic to your website.
There are multiple use-cases for the different types of keywords. Especially within your bespoke SEO tactics. It's important to identify which should be used and where.
Short Tail Keywords
The first general type of keyword is short-tail keywords. These are three words or less and are generally the most common keywords in a search. Think of these keywords as the first thing you think of when you search for information online, use the Google Search function, Bing, etc.
Short-tail keywords see the highest search volume, and the shorter the word, the more search volume. Due to its high level of search volume, it results in a high level of competition, as many websites struggle to get a share of web traffic.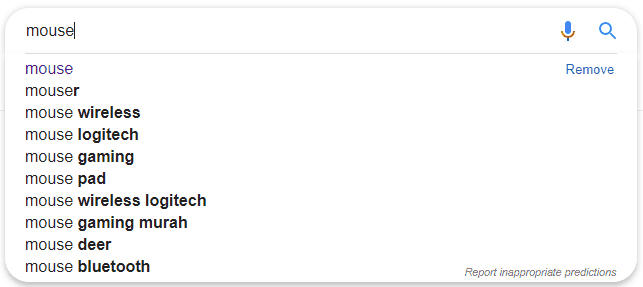 The focus on searches is very broad because without additional keywords in a user's search, the search engine cannot determine exactly what they are looking for. If you dive into Google ads to rank these short-tail keywords, you'll pay a premium due to the high level of competition.
Finally, if I were to rank for a short-tail keyword and receive constant traffic, the conversion rate would be low because many users are not ready to convert right now.
Long Tail Keywords
The next type of keyword is long-tail keywords. Long-tail keywords are four or more words and generally do not generate much traffic to the website. However, these keywords are targeted at users, with a high conversion rate, who are looking for something specific.
Just like we did with short-tail keywords, let's go back to Paige and Daniel, this time from the perspective of long-tail keywords.
Continue Reading: Ahrefs' Guide to Long Tail Keywords
Best Keyword Tools (2020)
Keyword research is vital to SEO for any website. If you're creating content or improving your landing pages, it's important to find the best keywords for your site's ranking on Google and other search engines.
Using the correct keywords will increase your website traffic, which could lead to sales, leads, and conversions.
In the SEO world, keywords are the words and phrases on your website that make it possible for visitors to find your site through search engines.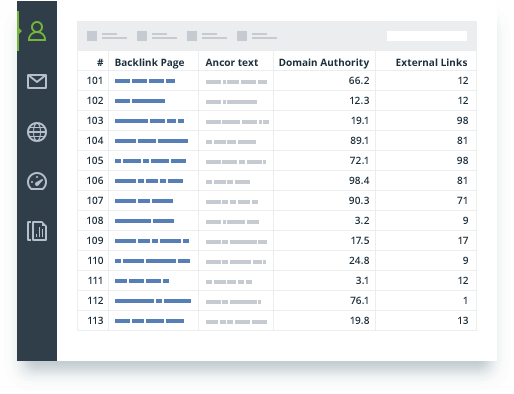 Using appropriate keywords for your business, blog or other website is essential to attract visitors looking for your content to the site. But how do you find the keywords that will attract the right audience for your website?
You can try brainstorming what people can search for, but the best way to find keywords is to use keyword research tools.
A great keyword research tool makes all the difference in how just how effective your SEO tactics can be. Here are a few of our top suggestions for keyword research tools in 2020.
Any professional SEO will tell you – they don't do it without the right tools. That's why these are great additions to your SEO tool-belt. Making for much more powerful SEO tactics.
Surfer SEO
Surfer SEO is our favorite tool. It contains some useful tools for finding keywords, parsing your current pages for missing keywords, and parsing SERP. Keyword Finder helps users reveal similar keywords and questions on topics.
This helps reveal new topics to write on your blog, or questions or keywords that you can add to existing pages for better links.
Once you find relevant keywords, you can go straight to the SERP parser to see which pages are ranking and use their content editor to instantly create optimized content.
Surfer also has an excellent SEO Proofreader that searches your current content and compares it to the top ranked pages of your specific keywords.
It then tells you what keywords and LSIs are missing from the page so you can rank better. Surfer takes you through every step of the keyword research and optimization process in one tool.
They also provides a free Google Chrome extension called Keyword Surfer, which provides keyword ideas directly in the Google SERPs side panel.
Ahrefs
Ahrefs is another SEO tool, like SEMRush. It can be used to check website statistics like evaluating domains, referring domains, backlinks, free traffic, keywords, and more.
This SEO tool is complete and varied, so the keyword search function is only part of the complete Ahref package. Ahref's Keyword Explorer tool lets you search for the best SEO keywords on Google, Bing, YouTube, Amazon, Yahoo and more.
It can accurately tell you keyword difficulty, location search volume, cost per click, lots of related keywords, related questions, and more. Ahrefs also contains one of the most advanced SERP analysis tools.
It shows who are the keyword rankings, the website domain rating, the URL evaluation, the referring domains, the traffic, the keywords and more.
It is a great tool for checking backlinks and websites, as well as a keyword search tool.
You can also install Ahrefs' SEO Toolbar within Google Chrome for instant SEO metrics.
Next Steps
Now that you have a collection of SEO Tactics that you can deploy for your own website – it's time to get to work!
We'd love to hear about how these SEO tactics helped your business and how you put your own spin on them. Leave us a comment below and let's chat about your website's search engine optimization.
Read More: How to Improve Your Search Engine Rankings